2011
Dr. Deborah Benson
Founder of Common Ground Alliance

2010
William Heiser
Founder of the William Heiser Foundation for the Cure of Spinal Cord Injuries

2009
Frank Krotschinsky
Founder of Suffolk Independent Living Org.

2008
Nina Eator
Founder of United Cerebral Palsy of Suffolk

2007
Judith S. Bloch
Founder of Variety Child Learning Center

2006
Lisa Gatti
Founder of Pal-O-Mine Equestrian

2005
Al Eskanazy
Founder of Ascent: A School for Individuals with Autism

2004
Donald Mitzner
Founder of Adults & Children with Learning and Developmental Disabilities

2003
Helen Kaplan
Founder of AHRC Nassau Chapter

2002
Dr. Caryl Bank & Dr. Barbara Feingold
Co-Founders of The Hagedorn Little Village School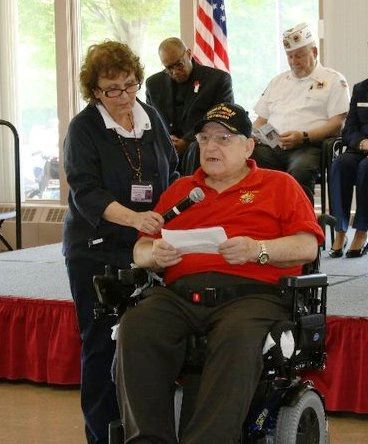 Programs that address the needs of physically challenged, learning and developmentally disabled individuals; including but not limited to, advocacy efforts, educational programs, facilities providing therapies and other services, pet companion programs, recreation and sheltered workshops.
Photo above features a resident from the Long Island State Veterans Home (founder, Jack Flatley inducted into the Hall of Fame in 2007.